Why choose you? How to build value and position yourself as an independent driving instructor
10/09/2019

Setting yourself up as an independent driving instructor can be a daunting prospect, given the competitive nature of the market. Your business does have the potential to thrive though, if you develop your USP and provide a high-quality service. Here are a few tips to help you along your journey to setting yourself up independently.
Discover your USP
When it comes to choosing a driving instructor, different students will be looking for different qualities or selling points. Some students may be looking for the cheapest lessons available, while others may prioritise having a particularly patient, nurturing instructor. If you don't know what your USP is, a great way to find out is to ask your first few students what stood out about your service or teaching style – and then build on that.
Identify your weaknesses – and work to improve them
Knowing your own weaknesses or what you could improve on is equally as important as knowing your strengths. Whether you're not creating enough rapport with your students, or over or under explaining concepts (such as manoeuvres), being self-aware will help you to refine your teaching style.
Find your niche
Although having a niche clientele isn't always necessary, it can help you to become well-known amongst certain groups for providing a good service – for example, if you target sixth-form students you are likely to gain many more students through word of mouth. So choosing to whether concentrate on nervous drivers, advanced driving or older drivers can be a useful tool when positioning yourself in the market.
Offer incentives to encourage business
Using vouchers and offers to set yourself apart from the competition is a great way to gain more students. For example, you could offer a half-price lesson when to your student each time they refer a friend. Offering discounts when students pay for lessons in bulk is also common, and helps you retain your students.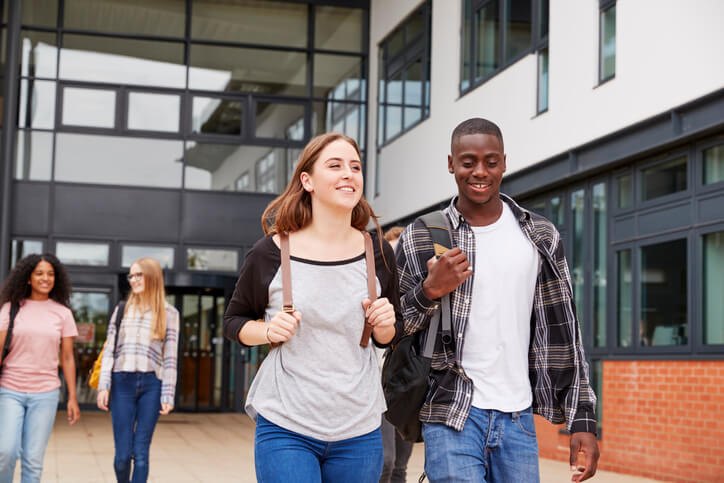 Get the right accreditations
Ensuring you have all the correct accreditations and that they are up to date will mean that you're known for being qualified and professional – and your students will have faith in your capabilities. To gain your ADI (approved driving instructor) qualification, you'll need to be CRB checked to ensure you don't have anything on your record that would disqualify you from becoming a driving instructor. The ADI qualification consists of 3 parts: a theory test, a practical driving test and an instructional ability test. All tests must be passed within a 2-year period for you to join the ADI register.
Good luck on your journey to becoming an independent driving instructor – hopefully some of this advice will make it a little easier. And if you need all the relevant provisions, at Grade Six Supplies we provide dual controls, signage, books, stationary and more – to set you up for success.